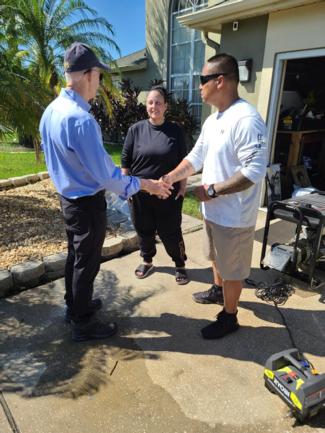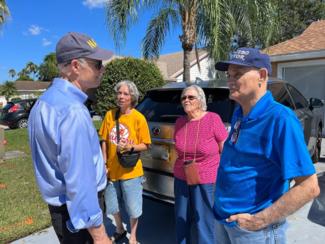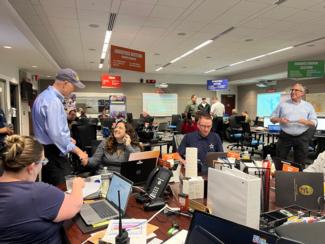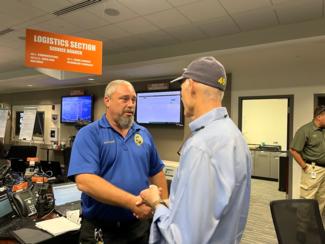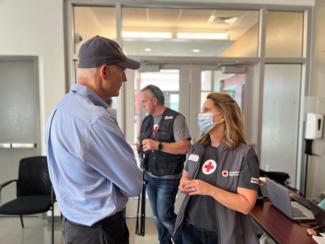 KISSIMMEE, Fla. – Today, Senator Rick Scott visited the Osceola County Emergency Operations Center where he joined local officials to assess the damage in and around Kissimmee communities caused by major Hurricane Ian. Prior to visiting Osceola County, this morning Senator Scott was in Sarasota visiting the Sarasota County Emergency Operations Center where he also met with local and state officials to survey the catastrophic damage impacting the area. Senator Rick Scott continues to travel to impacted areas of Florida, surveying damage and meeting with state and local leaders as the state begins recovery efforts. See more from his visit to Lee County HERE and Charlotte County HERE.
Senator Rick Scott said, "Ian's destruction was felt all across the Sunshine State, and Florida families in and around Kissimmee are hurting as flood waters have ravaged these communities. I want to thank Osceola County law enforcement, first responders, volunteers and everyone else who is coming together to support the families who have been impacted by Ian. We have a lot of national and local partners, faith-based groups and non-profits who have helped us with previous devastating hurricanes, and I'm grateful they're all mobilized to communities across the state in Ian's aftermath. As Florida's U.S. Senator, I will not stop fighting to ensure the federal government is working with state and local officials to get resources deployed quickly. I know Floridians are hurting, but we will recover."
See Senator Scott's Hurricane Information webpage HERE. Senator Scott urges Floridians impacted by the storm to follow guidance from local officials. Stay up-to-date with information from your local Emergency Management officials. Impacted Floridians should not return home until the area is declared to be safe by local officials. Read more from FEMA about returning home HERE. See the latest on Hurricane Ian from the National Hurricane Center at nhc.noaa.gov or @NHC_Atlantic on Twitter, and from the Florida Division of Emergency Management at floridadisaster.org or @FLSERT on Twitter.
###