WASHINGTON, D.C. – Today, Senator Rick Scott released a weekly update on his actions to address America's debt crisis and rising inflation following the Bureau of Labor Statistics (BLS) releasing Consumer Price Index (CPI) and Producer Price Index (PPI) numbers for August, which showed inflation continued to rise. Since Joe Biden became president, CPI has risen 17.3% and PPI has risen 17.6%.
Earlier this week, following the latest CPI announcement by the BLS, Senator Scott released the following statement.
Senator Rick Scott said, "Bidenomics in action means another month of rising inflation that continues to hurt Floridians. As I travel the state to talk to Floridians, inflation is the number one thing that comes up. I recently heard from an 82-year-old Floridian struggling in retirement because of Biden's skyrocketing inflation crisis. As someone on a fixed income, who saved their whole life for retirement, she can barely make ends meet while already on a frugal budget. She wrote, 'We elderly do not expect to live high on the hog. We are from the generation that learned to be frugal, but we can't even afford do that now.' It's real people like this Floridian who are struggling that I wish the president would listen to and care about. As Congress considers yet another spending package, I'll be fighting like hell to force Washington back to fiscal sanity. Since 2019, our population has grown just 1.8% but the budget is up 55%. That's unsustainable, fueling inflation and must end NOW."
Since being elected to the U.S. Senate, Senator Scott has repeatedly urged action to address America's debt crisis and the harmful effects of inflation. Click HERE for a comprehensive list of his statements and actions on this urgent issue.
See more from this week on Twitter: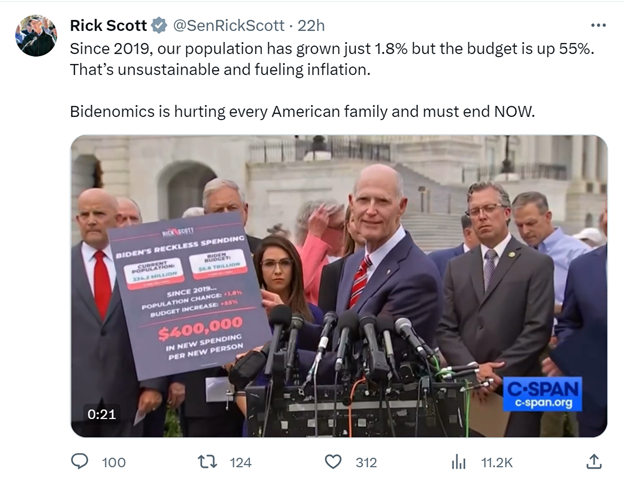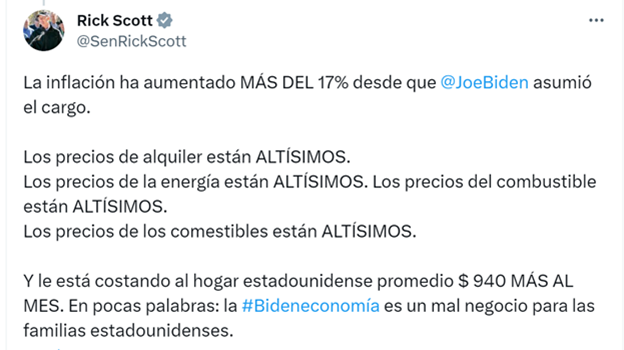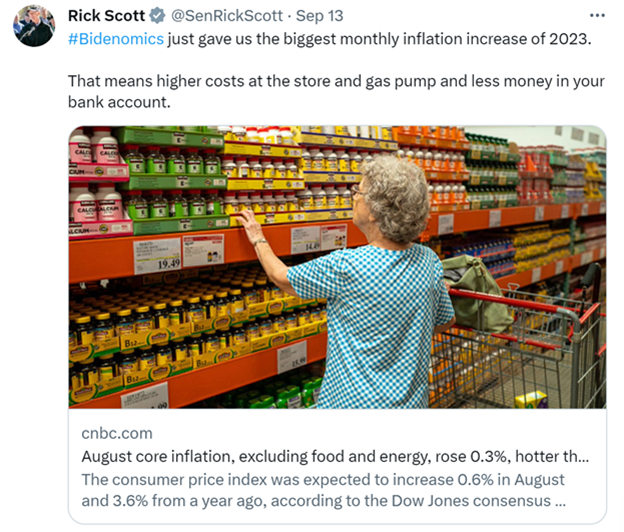 ###