WASHINGTON, D.C. – Today, Senator Rick Scott released a weekly update on his actions to address America's debt crisis and rising inflation. As Congress considers a path forward for funding the government past September 30, Senator released the following statement earlier this week calling for Congressional Republicans to demand the repeal of the Democrats' partisan plan to supersize the Internal Revenue Service (IRS) with $80 BILLION and 87,000 new employees, some of which will be armed. Senator Scott is also urging his fellow Republicans to demand the passage of his Debt Cancellation Accountability Act to reverse Joe Biden's unlawful decision to spend hundreds of billions of tax dollars to "forgive" student loan debt and force this issue to be decided by Congress.
Senator Rick Scott said, "President Biden and Democrats in Washington have turned their backs on hardworking American families. First, Biden and the Democrats used a totally partisan process to give the IRS $80 BILLION to hire more than 87,000 new agents, an unknown number of which will be armed, to go after families and small businesses. Now, President Biden is doubling down on his abandonment of working Americans by issuing an illegal order to use hundreds of billions of YOUR tax dollars to 'forgive' the loans of college-educated individuals who voluntarily took on debt to finance their education. The American people, who are already struggling to keep up with Biden's raging inflation crisis, are disgusted with the Democrats' dangerous, socialist agenda and demanding action. Republicans must stand united to repeal the IRS supersizing and pass my bill to force every member of Congress to go on the record for student loan forgiveness. I will be fighting tooth and nail to get these votes. Families in Florida and across the country will not tolerate more radical government overreach, and I will do whatever it takes to deliver the accountability they deserve."
Senator Scott's Debt Cancellation Accountability Act will require the U.S. Department of Education to obtain an express appropriation from Congress to pay for any federal student loan debts the department proposes to waive, discharge, or otherwise reduce whenever granted to two or more borrowers in an amount greater than $1,000,000, rather than on a case-by-case basis. Last week, Senator Scott also introduced the Changing Our Learning, Loans, Endowments, and Graduation Expectations (COLLEGE) Act forces universities to take more responsibility when it comes to preparing students for successful careers and holds university administrators accountable for the unacceptable skyrocketing price of education. The COLLEGE Act puts higher education institutions on the hook for student debt, implements reporting requirements for metrics related to student success and ensures that massive university endowments benefit students and families first. Read more about the COLLEGE Act HERE.
Since being elected to the U.S. Senate, Senator Scott has repeatedly urged action to address America's debt crisis and the harmful effects of inflation. Click HERE for a comprehensive list of his statements and actions on this urgent issue.
See more from this week on Twitter: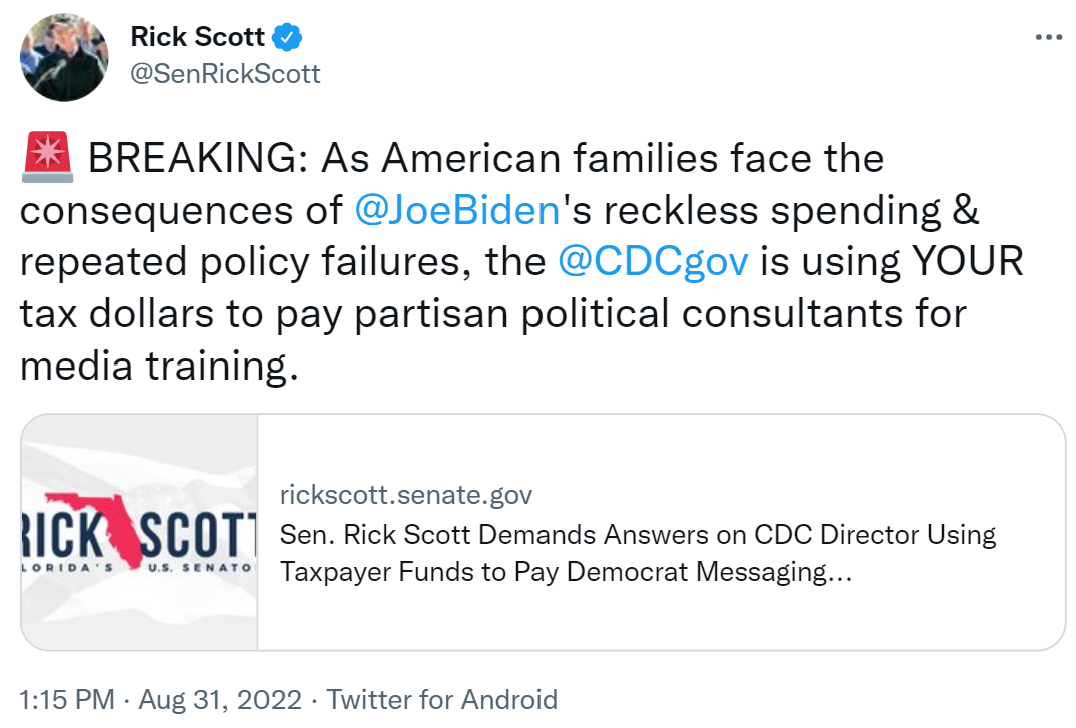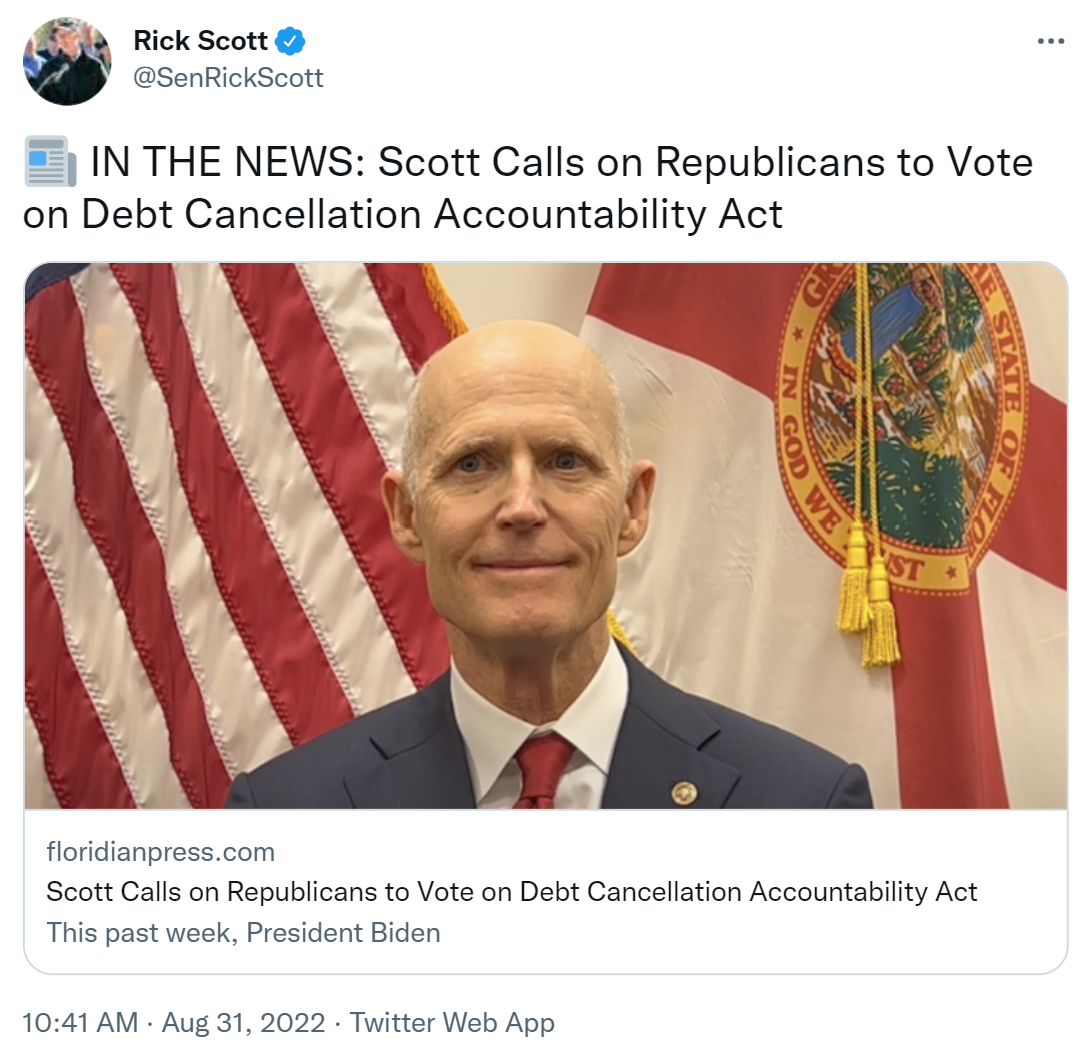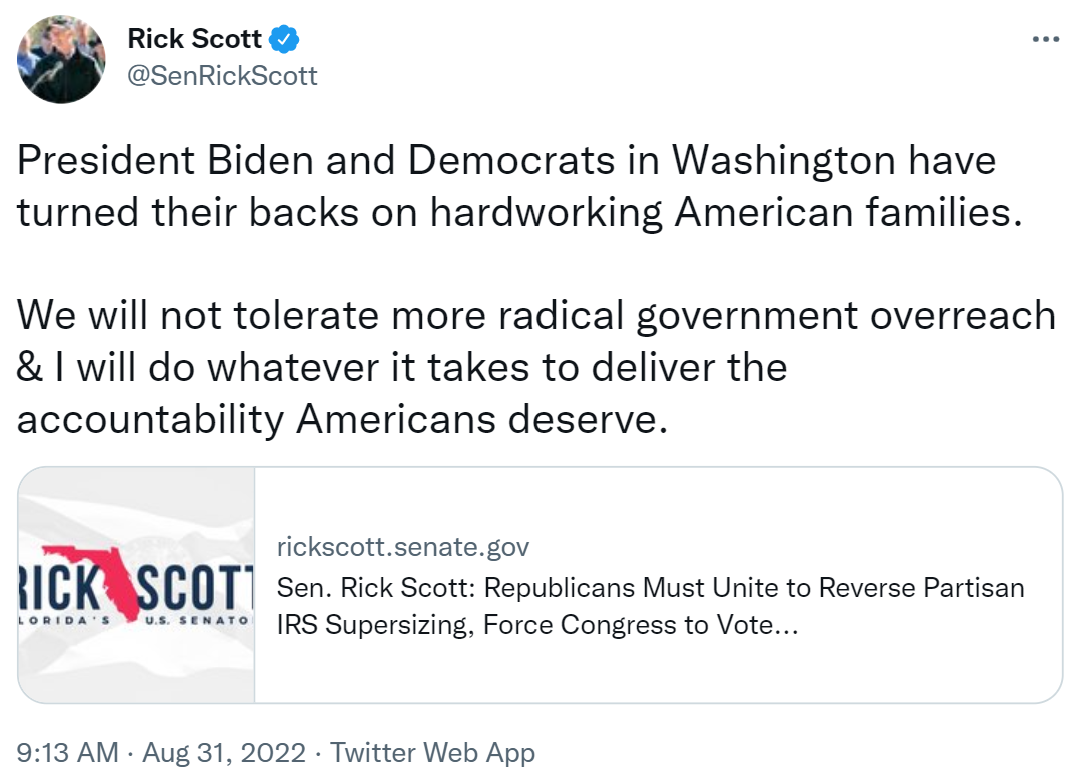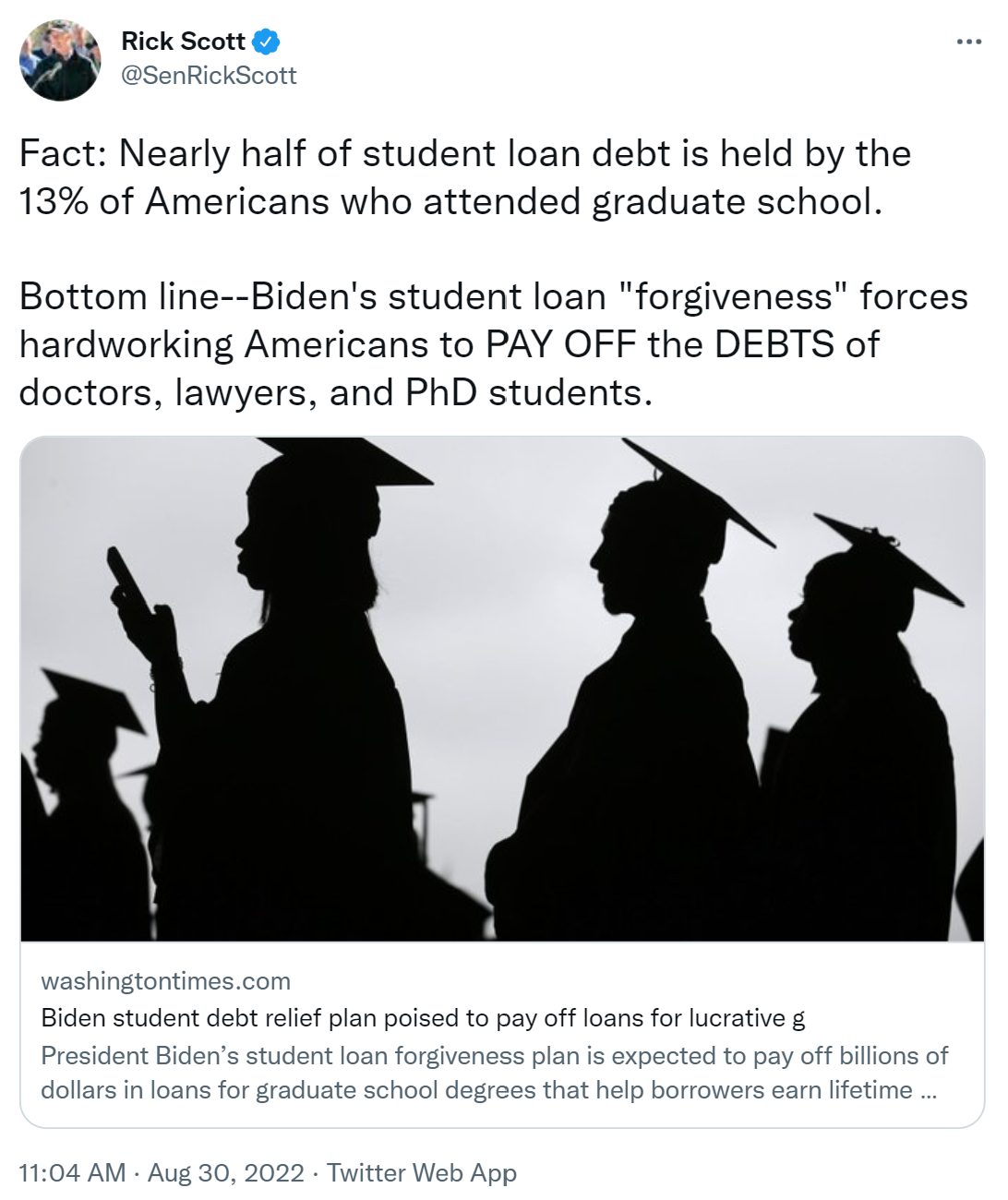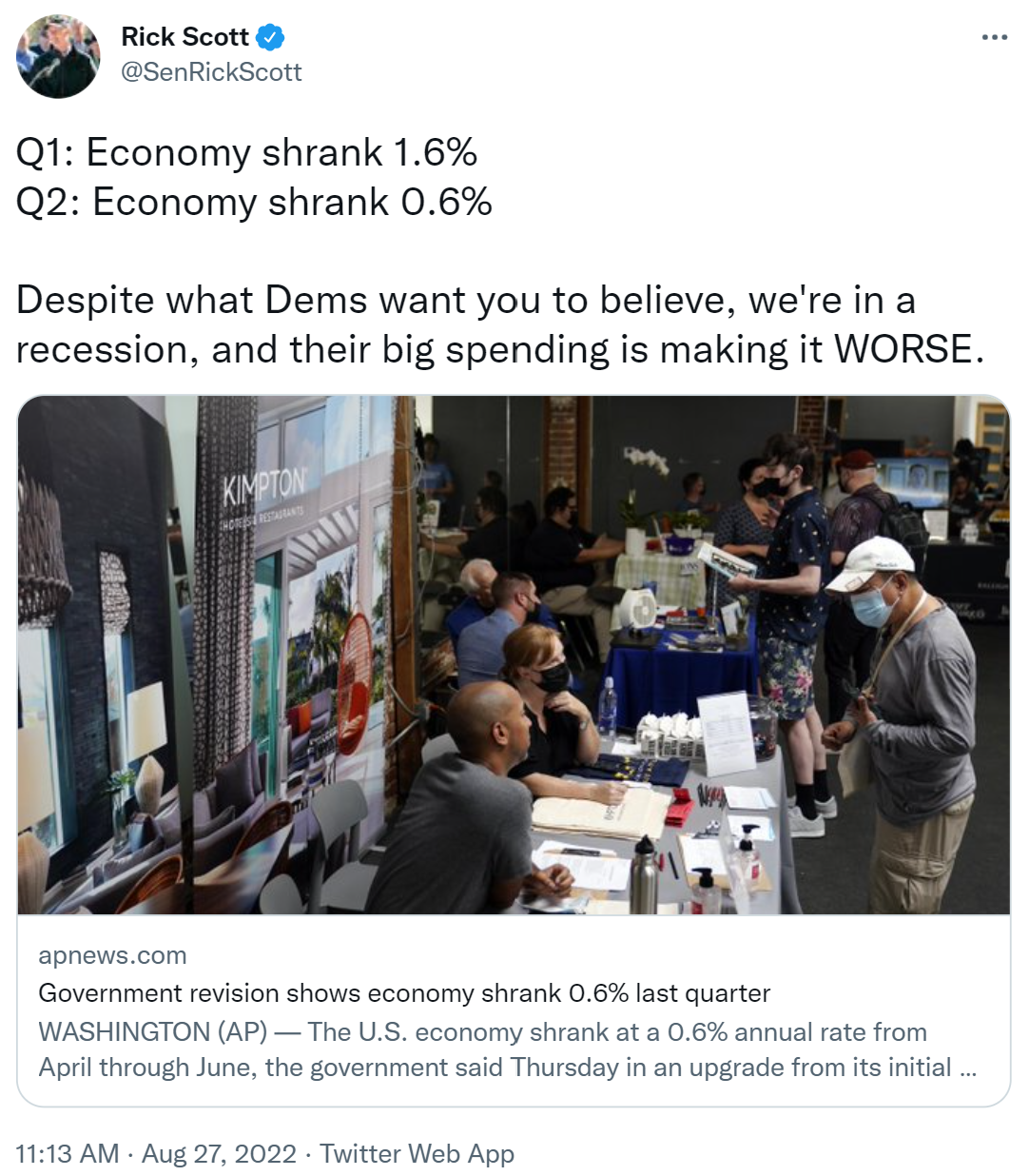 ###