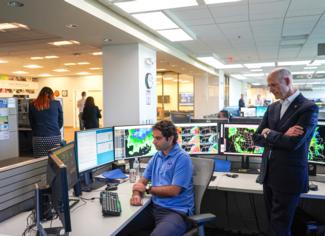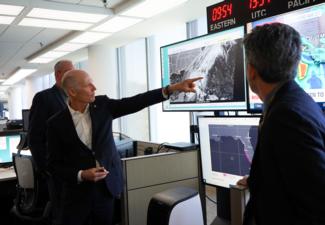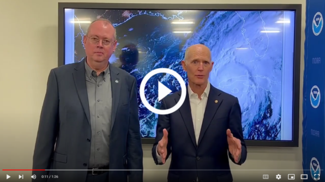 WASHINGTON, D.C. – Today, Senator Rick Scott joined Ken Graham, Director of the U.S. National Weather Service (NWS), at the NOAA Center for Weather and Climate Prediction to receive a briefing ahead of Hurricane Ian's expected landfall along Florida's Gulf Coast this week. Earlier today, Senator Scott also received a briefing from Federal Emergency Management Agency (FEMA) Administrator Deanne Criswell on FEMA's efforts to help Florida families before, during and following Hurricane Ian's impacts.
Senator Rick Scott said, "Ian is a major hurricane that will bring DEADLY storm surge to much of Florida's Gulf Coast. Families cannot underestimate this storm. Everyone along the Gulf Coast, especially Floridians in the Tampa Bay region and in Southwest Florida, must get prepared NOW. I am talking to mayors, sheriffs, FEMA and officials at the NWS who are all saying the same thing: do not ignore evacuation orders. If you have been asked to leave your home, LEAVE NOW. Don't risk your life and wait to leave. Remember, first responders cannot save you once severe weather begins and parts of the Gulf Coast could be subjected to torrential rain, destructive winds and deadly storm surge FOR DAYS. You can rebuild your home, but you cannot rebuild your life. Now is the time to act and keep your family safe."
Senator Scott encourages all Floridians to visit his website at www.rickscott.senate.gov/hurricane-preparedness to get prepared today. See the latest on Hurricane Ian from the National Hurricane Center at nhc.noaa.gov or @NHC_Atlantic on Twitter, and from the Florida Division of Emergency Management at floridadisaster.org or @FLSERT on Twitter. Learn whether you are in an evacuation zone at www.floridadisaster.org/knowyourzone/.
###