WASHINGTON, D.C. – Today, Senator Rick Scott released a weekly update on his actions to address America's debt crisis and rising inflation. Following President Joe Biden's student loan forgiveness plan announcement, Senator Scott released several tweets slamming the proposal which is expected further fuel Biden's raging inflation crisis.
Earlier this week, Senator Scott introduced the Changing Our Learning, Loans, Endowments, and Graduation Expectations (COLLEGE) Act to force universities to take more responsibility when it comes to preparing students for successful careers and to hold university administrators accountable for unacceptable skyrocketing price of education. Senator Scott's legislation puts higher education institutions on the hook for student debt, implements reporting requirements for metrics related to student success and ensures that massive university endowments benefit students and families first.
See more from this week on Twitter: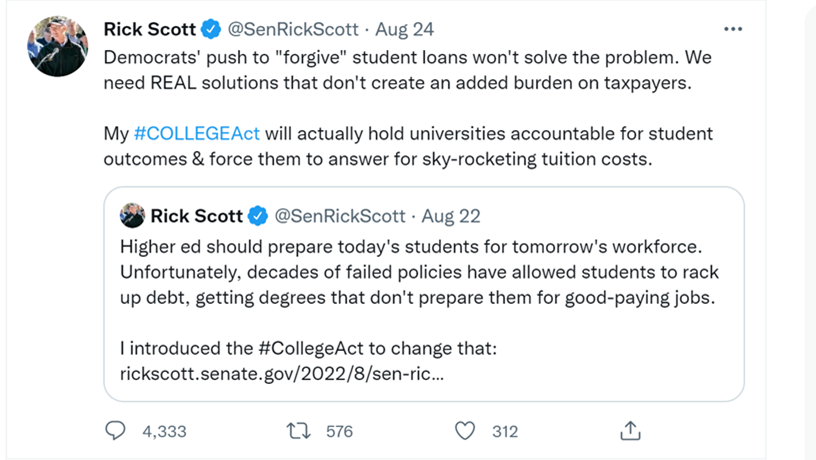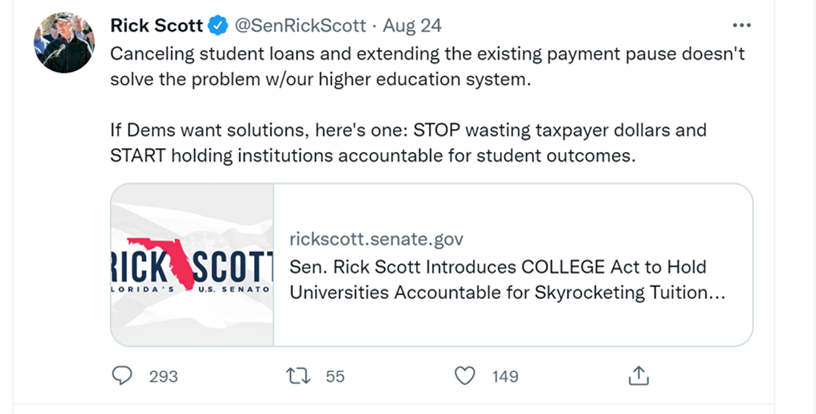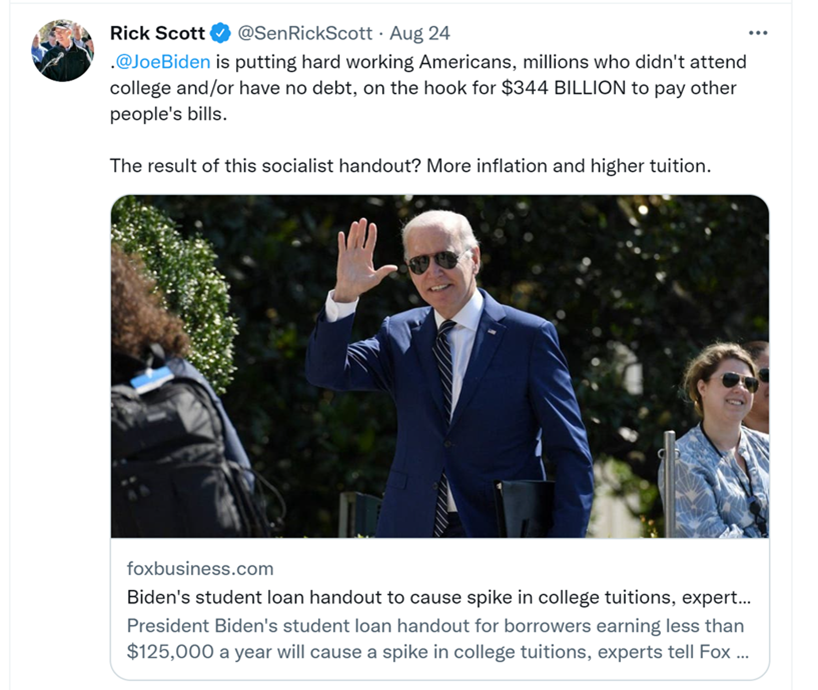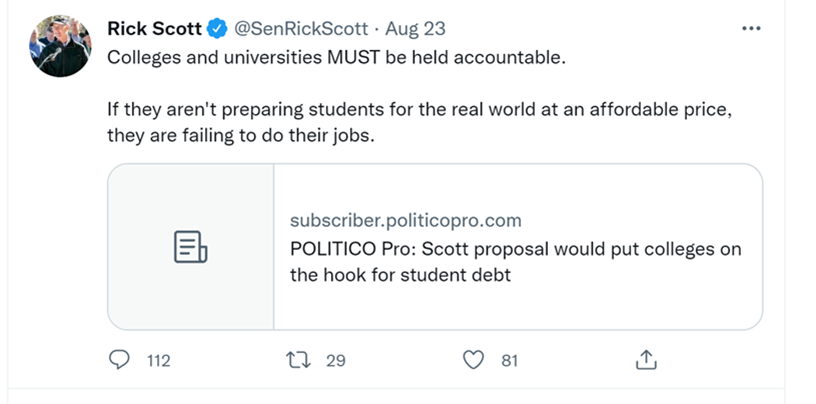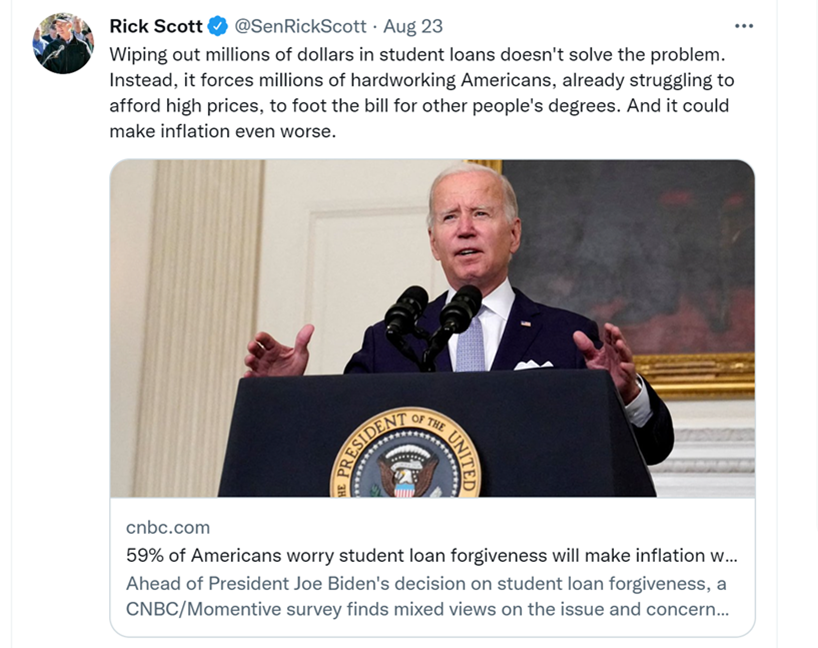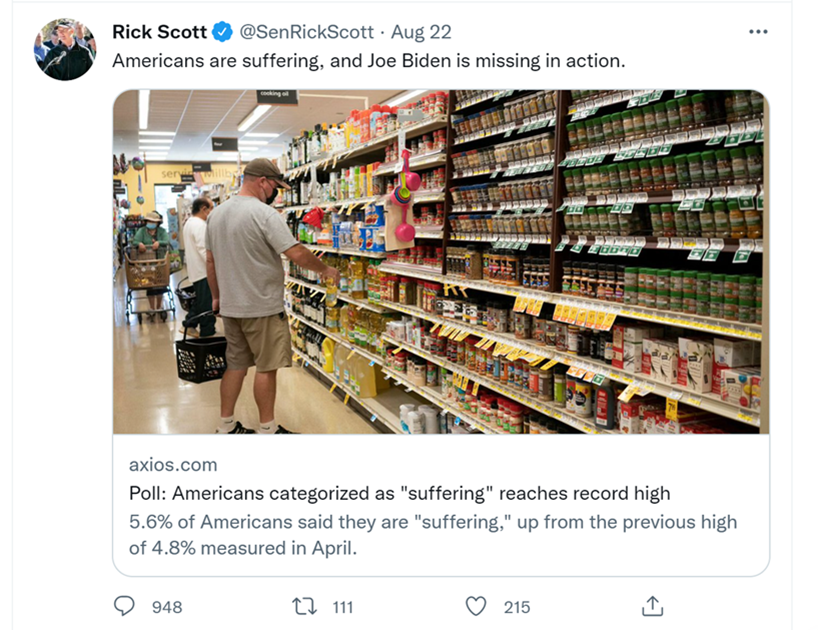 Since being elected to the U.S. Senate, Senator Scott has repeatedly urged action to address America's debt crisis and the harmful effects of inflation. Click HERE for a comprehensive list of his statements and actions on this urgent issue.
###