WASHINGTON, D.C. – Today, Senator Rick Scott released a weekly update on his actions to address America's debt crisis and rising inflation following the announcement that the Personal Consumption Expenditure (PCE) price index increased 6.3% percent over the year under Joe Biden's failed leadership.
As families across America continue to suffer under President Joe Biden's record-breaking inflation, earlier this week Senator Rick Scott led his colleagues from the Homeland Security and Governmental Affairs Committee, Senators Ron Johnson, Josh Hawley, James Lankford and Rand Paul, in letter to Secretary of the Treasury Janet Yellen demanding answers on how the Department prepared for inflation early in 2021. The senators are also requesting records pertaining to the American Rescue Plan, specifically those regarding the Treasury's actions to combat the known dangers of inflation following the reckless spending spree after the bill's passage in March 2021. Read more in the Washington Examiner HERE.
Since being elected to the U.S. Senate, Senator Scott has repeatedly urged action to address America's debt crisis and the harmful effects of inflation. Click HERE for a comprehensive list of his statements and actions on this urgent issue.
See more from this week on Twitter: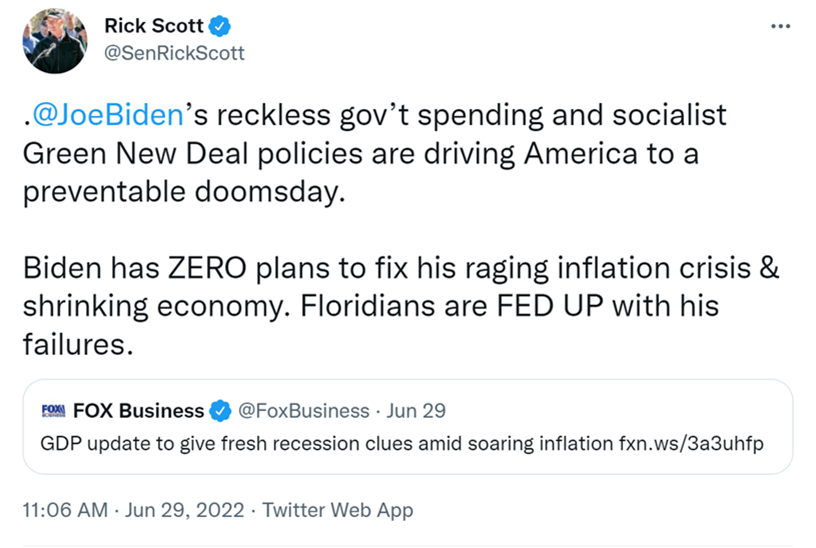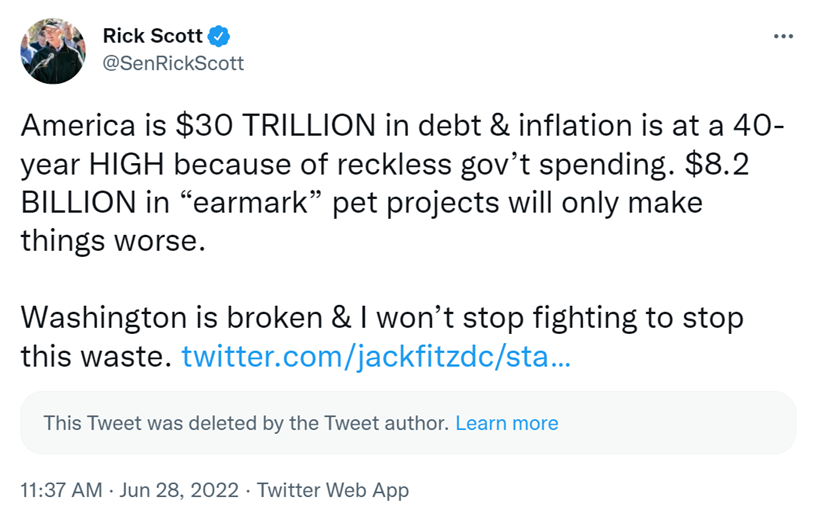 ###