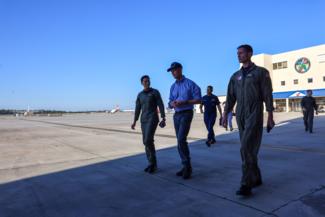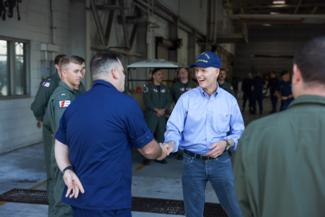 OPA-LOCKA, Fla. — Today, Senator Rick Scott toured the U.S. Coast Guard Air Station Miami to thank service members for their life-saving work and received a briefing on the ongoing response and recovery efforts following the catastrophic landfall of Major Hurricane Ian.
Senator Rick Scott said, "The members of the U.S. Coast Guard are heroes. We are so grateful for these brave men and women who are some of the first on the ground following a storm. It's incredibly dangerous work, but their rescue operations save lives. I was proud to have the opportunity to be with them today to personally thank them for their service and receive a briefing on their continued work to protect Floridians. There's still so much work to do, and the Coast Guard will be a critical partner along the way as Florida rebuilds and recovers."
See Senator Scott's Hurricane Information webpage HERE. Senator Scott urges Floridians impacted by the storm to follow guidance from local officials. Stay up-to-date with information from your local Emergency Management officials. Impacted Floridians should not return home until the area is declared to be safe by local officials. Read more from FEMA about returning home HERE. See the latest on Hurricane Ian response and recovery from FEMA at www.fema.gov/disaster/hurricane-ian and from the Florida Division of Emergency Management at floridadisaster.org or @FLSERT on Twitter.
###