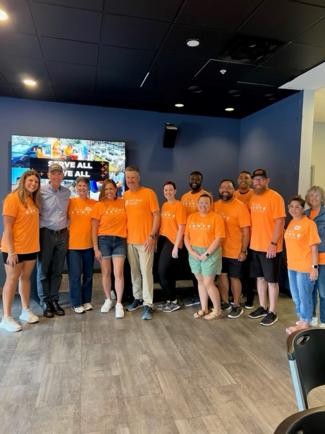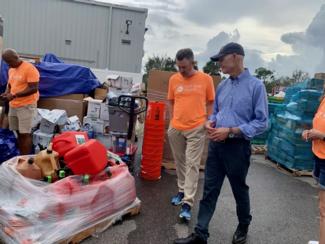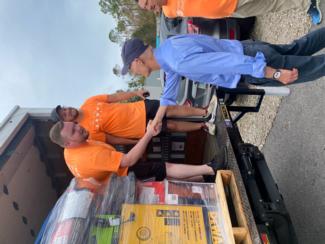 FORT MYERS, Fla. – Today, Senator Rick Scott met with members of Next Level Church in Fort Myers who are providing food and water to families affected by Hurricane Ian. Next Level Church is currently running distribution centers in Fort Myers and Cape Coral, and has provided more than 145,000 hot meals since Hurricane Ian made landfall.
Senator Rick Scott said, "Floridians are hurting, and while families here in Southwest Florida have faced unbelievable devastation, there is always hope because Floridians come together to move forward. I want to thank Pastor Matt Keller and everyone at Next Level Church for stepping up for their community in the aftermath of disaster to feed and provide relief to hurting families. So many of these folks have suffered damage to their own homes, but they are still showing up every day to help their neighbors get back on their feet. And while Floridians are struggling, thanks to volunteers and community partners like Next Level Church, we are making it through, and most importantly, have hope. There is still a lot of work to do, but Florida is strong and we will get through this together."
See Senator Scott's Hurricane Information webpage HERE. Senator Scott urges Floridians impacted by the storm to follow guidance from local officials. Stay up-to-date with information from your local Emergency Management officials. Impacted Floridians should not return home until the area is declared to be safe by local officials. Read more from FEMA about returning home HERE. See the latest on Hurricane Ian response and recovery from FEMA at www.fema.gov/disaster/hurricane-ian and from the Florida Division of Emergency Management at floridadisaster.org or @FLSERT on Twitter.
###