WASHINGTON, D.C. – Today, Senator Rick Scott joined his colleagues in a press conference to discuss how the $1.2 trillion "infrastructure" package the Senate is currently considering is not fully paid for, and how reckless government spending drives inflation, hurting families in Florida and across the nation.
Senator Rick Scott said, "I support spending on real infrastructure, like roads, bridges, airports and seaports. When I was governor of Florida, we invested $85 billion in real infrastructure. I think we should make big investments at the federal level too, but it has to be fully paid for with real money. I was told this bill was going to be fully paid for, but it's not. The American people are already feeling the pressure of rising inflation and are having to change their buying habits. We have to stop this reckless spending and live within our means. This bill is not paid for, and that's wrong."
See more in video HERE or below.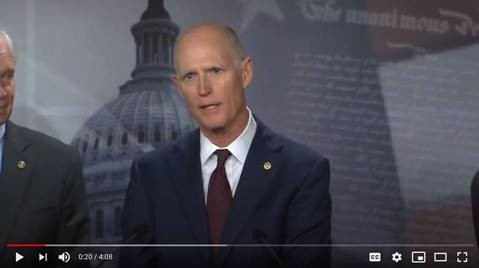 __
###