WASHINGTON, D.C. – Today, Senator Rick Scott spoke on the Senate floor to request unanimous consent on four separate bills which would prevent the federal government from mandating vaccines for eligible Americans to receive Social Security and Social Security disability checks, Medicare, Medicaid and CHIP, public housing and other assistance from the Department of Housing and Urban Development (HUD), and food stamps, the federal Women, Infants and Children (WIC) food assistance program and free-and-reduced lunch. Senate Democrats blocked the passage of each of these bills.
Senator Rick Scott said, "As recently as July, the Biden administration said it wouldn't issue federal vaccine mandates. Of course, as President Biden has done again and again, he broke his word. Not only are Democrats now eager to issue unconstitutional vaccine mandates, but today, they went even further and blocked my bills to say that the vaccine shouldn't be a requirement for critical government services that help our most vulnerable and at-need American families. Democrats today said they are willing to revoke your social security checks, take away health care for the poor, elderly and vulnerable children, kick folks out of their homes and deny needed food assistance – all because of a personal medical decision to not receive a vaccine. Growing up, I watched my mom struggle and we lived in public housing. I can't imagine someone from the federal government coming to my mom and saying that if she didn't get a shot, she was going to be homeless. It's insane.
"I had COVID and I got the vaccine. I encourage everyone to talk with their doctor and consider being vaccinated, but getting the vaccine is a choice everyone gets to make for themselves. It is NOT the role of the federal government to say 'comply with unconstitutional mandates or go without Social Security, health care, housing or food benefits.' What we are seeing under the Biden administration is gross overreach by the federal government across the board. From vaccine mandates to massive intrusion by the IRS into our bank accounts. It's not what the American people want and I won't stand for it."
See more in the videos HERE, HERE, HERE and HERE or below.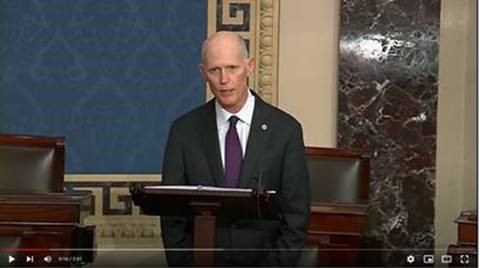 ###